FAITH BASED ADDICTION TREATMENT
Our goal is to help clients achieve sobriety and maintain it for life. Our 30, 60 and 90 day Christ centered, clinically framed programs are personalized to meet each client's needs. We believe that everyone's struggles are different and we design each treatment plan accordingly.
 Specialized Christian Addiction & Codependence Treatment Programs
New Life Spirit Recovery is a faith based Christian drug rehab for men and women located in beautiful Huntington Beach, Orange County California (Surf City) since 2004. Our treatment program is 100% clinically compliant to state requirements, while using a spirit-led, grace-centered process that leads people away from destructive behaviors towards a new way of life. We treat the whole person — body, soul and spirit— understanding that each area is affected by an addiction and must be included in the treatment program. Those struggling with addictive behaviors aren't bad people. There are tangible reasons why they do what they do.  Driven by a belief that identifying the root causes of behavior gives the best chance of permanently stopping the addiction, we spend a substantial amount of time creating a personalized treatment plan that helps identify and properly process through those instigating issues.
As a professional Christian drug rehab, men and women don't just get "clean & sober" but claim a higher purpose and plan for their future, their families and their relationships. We care deeply about seeing lives restored, families healed, and futures reclaimed in the name and power of Jesus.   Don't let addiction rob your purpose and destiny – call us today for a confidential, free consultation. We are here to support, encourage and provide resources to help you make a life-altering decision to get help!  We can help with an intervention if needed and we specialize in Codependence treatment with 30/60/90 day programs available.
We help those addicted to Alcohol, Opiates, Fentanyl, Cocaine, Methamphetamine , Painkillers , Marijuana and any Street or Prescription Medication find freedom.
Christian Treatment Services
Why Choose a Christian Program
Celebrate Freedom, Hope and New Beginnings at New Life Spirit Recovery
The Benefits of a Faith-Based Christian Drug Rehab Program
Why choose faith-based drug and alcohol rehabilitation?
We can be free to make healthy choices!
Once addicted, the ability to make healthy choices is lost. The addict becomes enslaved to the substance of their preference, causing their life to become centered around their next high. What may have worked for a season, will begin to take everything, including family, finances, and eventually their life. But only if allowed! By choice, with some professional and spiritual assistance, they can slip out of the arms of the "false comforter" and into the arms of the "True Comforter", Jesus. With this change, they are free to chart the course of a better future. They will begin to make positive, healthy choices relying on God's direction while being aided in spirit to follow His pathways.
We can be free to find purpose, meaning and joy in life!
We are all born with a God ordained purpose in this world. This purpose includes our vocation, ministry and family life. When under the influence of drugs and alcohol, we lose that purpose. We become someone other than who He created us to be, emmeshed within the addiction's relentless demands for our time, focus and possessions. Although true freedom requires some level of personal effort, as we put forth this effort and God begins to set us free, opportunities to explore a new way of life appear. We get to learn who we are, and allow God to place us in opportunities where we can nurture our God given skills and gifts. This newfound freedom comes with a builtin helper, the Holy Spirit. He is the only one able to transition a person from the condition of being powerless, helpless and hopeless to having a life filled with power, help and hope. What starts out looking like the end can become the beginning of a new life worth living.
We can be free to have healthy relationships
It is impossible to have healthy human relationships when drugs and alcohol are being consumed. They become the "first love." Drugs and alcohol compete with the ability to experience intimacy and to care for the needs of others. When we experience Gods' love, it empowers us to love others. It helps us to focus on priorities and reminds us of the perils of a life filled with isolation and fear. We learn to be in community and learn the value of those close to us.
We can be free to live in our own unique identity without feeling shame or unworthiness
Perhaps the biggest benefit of Christ-centered treatment lies in the fact that Jesus bore our shame so we don't have live a life of unworthiness. The blood of Jesus cleanses us the from the inside out. It takes away our bad choices and places grace in the deepest internal cavities of pain and struggle. His grace heals us from the hurts of our past, and forgives us for the sin in our heart. Rather than feel inadequate or not enough, Jesus claims us as His beloved, and marks us with forgiveness, hope and redemption.
We can be free to trust in God and His purposes instead of escaping.
True Christ-centered treatment is about a relationship with God. It's not in performing, rule following or being perfect. It's knowing who we are, and to whom we belong. We rest in a God that loves us, and always seeks our best interest. We learn to trust in our Heavenly Father for support, and cling to Him for comfort.
Clinical Approach In A Christ Centered Environment
A Trusted Leader In Christ-Centered Treatment Since 2005
Treatment | Detox Services | Psychiatric Services | Christ-Centered Counseling
Alcohol - Prescription Opiates - Heroin - Fentanyl - Cocaine - Methamphetamine - Painkillers - Marijuana Treatment
Addiction Treatment - Codependence Treatment - Co-occurring Programs
New Life Spirit Recovery is more than a Christian Drug Rehab,
we are an oasis of hope, healing and Christ-centered restoration.
At New Life, each story we hear is filled with heartbreak and loss. But each person also has a dream of what they aspire their life and family to be like. For almost 15 years, New Life Spirit Recovery has been watching men and women arrive broken and hopeless, and leave with hope and new-found beginnings. What initially looked like the end for them in many ways actually became their opportunity for a new life worth living.
We are a true Christian program that specializes in dealing with the rooted issues underlying substance use, abuse, dependence, other addictions, and codependency. We also have detox services and psychiatric services for those who feel their medications aren't working or believe they might need to explore medication options.
Our programs focus on the restoration of individuals and families, placing a belief in the sufficiency of God's help to overcome the destructive nature of addiction. We have authored popular recovery materials that have been tested and proven successful at local, national and international levels. We also partner with Celebrate Recovery and other local recovery support groups to give our clients a broad perspective of life long recovery care, understanding that treatment is the first step towards a new way of life.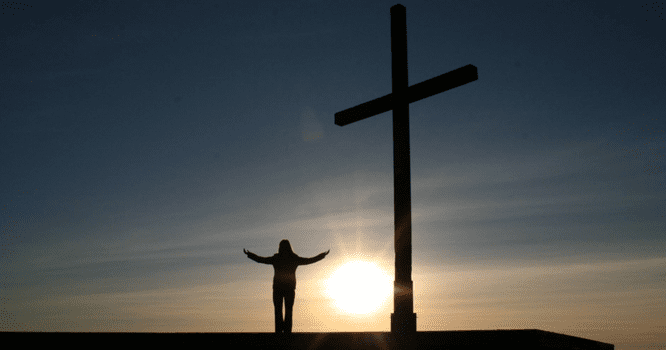 Clinical & Christian
While we truly commit to God's Word, we also believe in the necessity of understanding the unique challenges that occur physically, mentally, emotionally and spiritually in a struggling believer or seeker of faith. This means that while we are committed to Christ-centered treatment approach, we utilize doctors and professional specialists that diagnose other needs. This may include psychiatric, detoxification or wellness services. Our clinical approach assures quality standards and competent protocols are practices, under the supervision of highly trained professionals.
Caring Staff
It is our utmost desire to provide a safe atmosphere where people feel the love of Jesus and each other. There is no room for shame in our program because we have a Rescuer who comes to mend wounds, forgive hurts and birth identity and purpose. But our "caring" also includes oversight, accountability and a relentless crusade to root out the harmful nature of mindsets, habits, strongholds and other issues of the heart. Our clinical staff has been trained through rigorous standards that relate to trauma and deeper rooted issues. They are much like spiritual surgeons, seeking to ask God to help expose the areas of damage that need aid and care.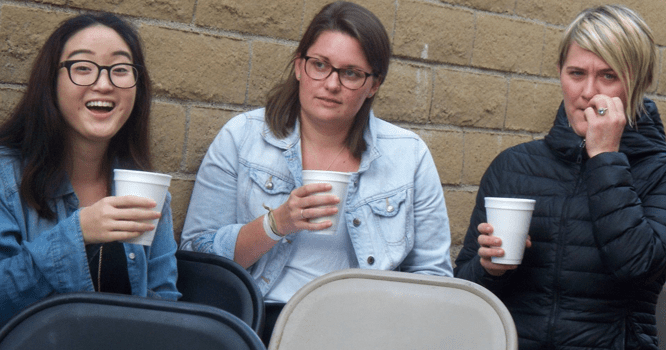 We are a Christ-centered, clinical program, not a Christian track.
We are located in beautiful Huntington Beach minutes from stunning beaches
We maintain professional, clinical expertise, utilizing neuroscience in the co-occurring program when and if necessary
We partner with an incredible team of doctors, counselors and psychiatrists to maintain a professional program without compromise of Biblical truth
We provide intensive individual counseling that focuses on grief, loss, triggers, thought patterns and attachment styles as it relates to the addiction cycle. Our counseling process is intense and extremely effective.
We provide a gender-specific guest house option. This is only available to those doing the partial hospital or intensive day treatment program.
We have an optional family program component that provides one on one counseling to the family member to help prepare for the clients return home. The family member must be invited by the client in order to participate.
We have a co-occurring option available for those also dealing with mental health issues.
We offer a detox service option along with our 30, 60 and 90 day programs for an additional fee. If needed, the client can choose this option for a smooth transition or choose to detox on their own before entering treatment.
We provide airport pickup and drop off services from and to John Wayne Airport in Santa Ana, Orange County.
Things to bring should include; a weeks' worth of clothing suitable for the current season's So. California weather and hygiene items.
We have an expense account option for food and laundry that can be discussed with an intake counselor prior to arrival.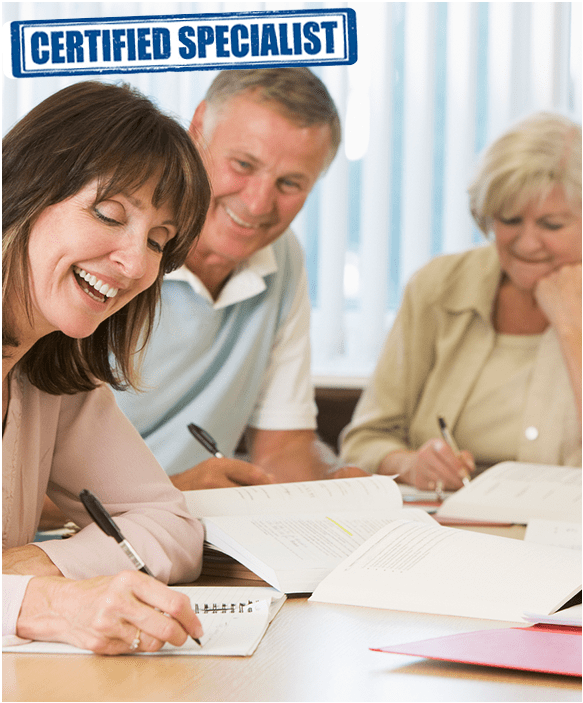 Become a Certified Christian Drug & Alcohol Counselor
We are a member of the Association of Christian Alcohol & Drug Counseling Institute. We provide ICE (International Certificate of Excellence) accredited education to attain certification as a Christian drug and alcohol counselor. You can obtain a dual credential serving in both the secular and Christian programs.
Learn More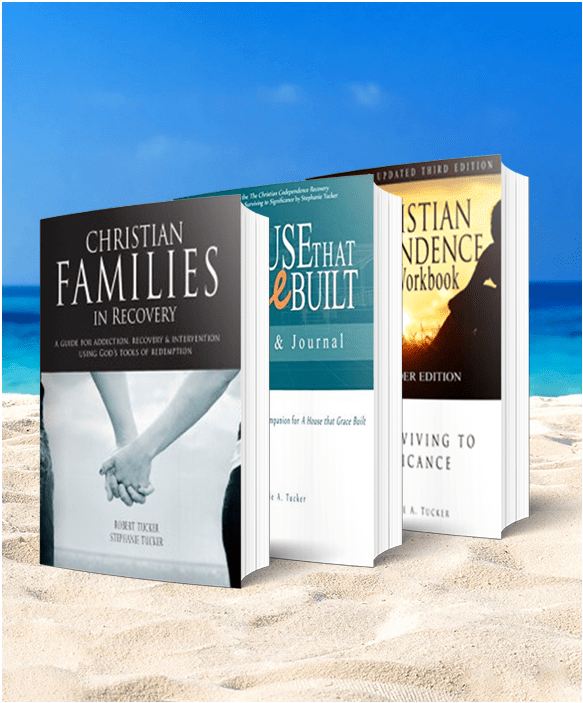 Our Online Bookstore
We provide resources world wide through distribution online and in retail stores. Our books are approved by Focus on the Family ministry.
View Our Bookstore
If you need help with a loved one's addiction, please call us today for a free assessment!
For I know the plans I have for you, declares the Lord,  plans to prosper you and not to harm you, plans to give you hope and a future. – Jeremiah 29:11

New Life Spirit Recovery
18652 Florida Street, Suite 200
Huntington Beach, CA 92648